Limo Hire Stoke on Trent | Limousine Stoke on Trent
Potteries Museum & Art Gallery - Travel back in time at Potteries Museum and Art gallery in Stoke-on-Trent and learn fascinating new things you didn't know about the workings of the pottery industry. Learn how to professionally pot-make or watch the masters create something magical with the clay. Explore pottery making through the ages and discover the wide selection of ceramics spanning over the years. Stoke-on-Trent is very well-known for it's pottery-making, and most of it's best pieces of work are housed in the Potteries Museum. Walk through the different eras of lifestyles, industries and historic events through the different designs and imagery used in ceramics on display, you can always grab a bite to eat at the Potteries Museum before you continue on your adventure through time. With so much to do to keep adults and children alike, visitors will really be amazed at the in-depth detail of some of the finest pot-making in the country, so head down to Stoke-on-Trent today and discover a world of history told in a display of some of the most beautiful and cultural ceramics.
Alton Towers theme park - For all those families, fun-seekers and thrill-finders out there, Alton Towers Theme Park is an amazing day out to suit all tastes. The gigantic park is filled with some of the best rides and amusements in Europe, including the jaw-dropping vertical drop roller coaster Oblivion, the floorless roller coaster Air, the intensely powerful ride Nemesis and the 0-100 in 2.5 second roller coaster Rita. You can't help but get extremely wet on the fantastic Ripsaw or visit Willy Wonka and his fantastic chocolate factory, with so much to do at Alton Towers Theme Park, you won't want to leave! And you won't have to, with the Alton Towers Hotel, you can choose from a selection of themed rooms and a fantastic selection of great food. Head down to the Water park and prepare to be blown away as you splash into a different world of fun and magic. Travel can be quite awkward with so many people visiting Alton Towers each day, but with Lux Limos, your worries are no more, just simply choose from our stunning range of world-class Limos to drive you to and from the theme park in the ultimate style, turning heads as your dropped off at the entrance. Give us a call to book your spectacular, unforgettable day out at Alton Towers with Lux Limos now and be amazed at what we can do for you!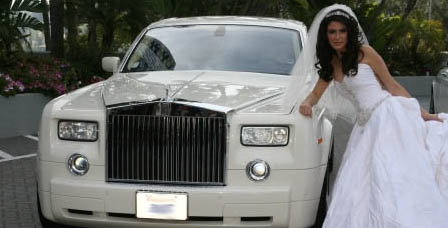 Waterworld indoor swimming complex - Waterworld offers a great family-fun day out whatever the weather with it's massive indoor complex full of slides, wave machines, children's pools and the exclusive Aqua Disco! Attracting over 400,000 people a year, Waterworld in Stoke-on-Trent continues to be the UK's No1 water park, thrill-seekers can dare to ride the Black Hole (one of the first water rides built at Waterworld) or conquer the adventurous assault course across the water. For the younger swimmer, a selection of children rides and pools are available to use as well as the 4-lane slide, compete with your friends or ride down with your family into the foaming waters. The Space bowl is a unique experience, as the rider descends down a dark slide into an incredible, fully enclosed bowl before being dropped into a 2 metre depth pool. With so many other fantastic rides for the all ages to enjoy, head down to Waterworld this weekend and immerse yourself into a world of great water fun!
Jumpin Jaks is a spectacular venue for all people looking to let some steam out after a long week of work. With wide-known DJs playing each week and a range of exclusive bars, grab an exotic drink and get the party started down at Stevenage's Jumpin Jaks this weekend. Meet new people and dance until the early hours of the morning with an unstoppable vide circulating around the whole of the club. Various music events and shows occur week in week out producing some of the best music available to suit all tastes. With so much happening down at Jumpin Jaks, you'll be crazy to miss this exciting and fresh nightclub. Make it a wild night to remember by hiring a superb Limousine to arrive in style and class, just choose from a range of luxury Limousines from Limo Hire and be prepared to travel like you've never traveled before. Give us a ring today and discover how we can make your incredible night complete.
Latest Stoke on Trent Limousine Hire Articles: